This artist has no artwork for sale at this time.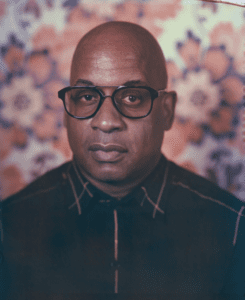 Glenn Ligon was born in the Bronx, New York, in 1960. Ligon's work examines cultural and social identity through found sources to reveal ways in which the history of slavery, the civil rights movement, and sexual politics inform our understanding of American society. Ligon appropriates texts from a variety of literary writers including Walt Whitman, Zora Neal Hurston, Gertrude Stein, James Baldwin, and Ralph Ellison. Glenn Ligon received a B
A from Wesleyan University in 1982 and attended the Whitney Museum Independent Study Program in 1985. He has received numerous awards, including the United States Artists Fellowship (2010); Joyce Alexander Wein Artist Prize from the Studio Museum in Harlem (2009); Skowhegan Medal for Painting (2006); John Simon Guggenheim Memorial Foundation Fellowship (2003); Joan Mitchell Foundation Grant (1998); and Visual Artist Fellowships from the National Endowment for the Arts (1989, 1991). His works are in the public collections of the Los Angeles County Museum of Art; Museum of Contemporary Art, Chicago; Museum of Modern Art, New York; Philadelphia Museum of Art; San Francisco Museum of Modern Art; Solomon R. Guggenheim Museum; Tate Modern; Walker Art Center; and the Whitney Museum of American Art, New York, among others.