This artist has no artwork for sale at this time.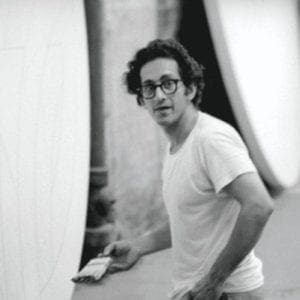 Frank Stella was born in 1936 in Malden, Massachusetts. Stella was exposed to art at an early age by his artistically inclined mother, as well as when he attended Phillips Academy. However, it wasn't until he began study at Princeton University, and frequently visited the galleries in nearby New York, when he really began to mature as an artist. He credits Barnett Newman and Jasper Johns as his early influences, which helped push him to experim
ent with flatter surfaces. Stella's early works were unique in that they were divorced from both emotion and gestural brushstrokes. Stella has even claimed that his paintings are just "a flat surface with paint on it – nothing more." A similar philosophy applies to Stella's prints. Beginning in the mid-1960s, Stella has worked extensively in printmaking. His prints remain very flat, free of any gestural lines, and contain no psychological allusions. Stella has seen great success even from his early days. He remains the youngest artist to ever have received a career retrospective at MoMA in 1970. Stella has received many awards and distinctions including the National Medal of Arts in 2009. Stella continues to live and work in New York. Today, his works are held in the collections of the Metropolitan Museum of Art in New York, the Kunstmuseum Basel, the Art Institute of Chicago, the National Gallery of Art in Washington, D.C., and the Tate Gallery in London, among others.