This artist has no artwork for sale at this time.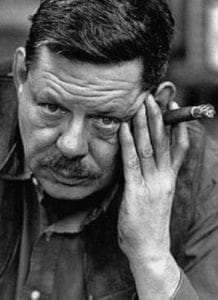 David Smith was born on March 9, 1906 in Decatur, Indiana and spent most of his early life in the Midwest. In 1926, he moved to New York and began taking classes at the Art Students League of New York where he came into contact with work by the Russian Constructivists as well as Picasso. During the Depression of the 1930s, Smith participated in the Works Progress Administration's Federal Art Project in New York. Throughout this decade,
Smith began to incorporate found objects such as shells, bones, wood, and wire into his paintings, adding depth and transforming them into sculptural reliefs. By 1934, he had settled into a studio at Terminal Iron Works in Bolton Landing, New York where he constructed sculptures from used machine parts, scrap metal, and found objects. A 1950 Guggenheim Foundation fellowship allowed Smith to work with stainless steel for the first time. His output and fame increased over the next decade and a half, as he held a retrospective at the Museum of Modern Art and received a commission from the Italian government. His life tragically ended in a car crash in 1965.